Looking for Merida Mexico real estate or Yucatan real estate? The Casa Yucatan Real Estate company is your local property expert. We know the Mexico real estate market in Merida and throughout the Yucatan Peninsula. Our team of bilingual realtors, architects, contractors, and attorneys is ready to help you...
* Buy a home or lot in Merida, Merida Centro, the beaches of Yucatan, or anywhere on the Yucatan Peninsula
* Sell property in Merida or Yucatan
* Build or renovate a home in Merida, other cities and towns in Yucatan, or the beaches of the Yucatan Gulf Coast

Warning: mysql_fetch_array(): supplied argument is not a valid MySQL result resource in /home/casayuc2/public_html/Funciones/Administrador_Informacion.php on line 188

CY01444

One of the last beachfront lots remaining in Telchac Puerto. Good size 10m x34m and a great beach on front of it. This lot is situated in good area of Telchac with many new houses in the direct neighborhood. Electricity and water are at the lot....



CY01207

This corner lot is located on the beach in Chuburná Puerto could be just the spot for you to build. Its dimensions are 33 feet wide and 115 feet deep, so there?s plenty of room for your perfect beach house. There?s easy access to Merida and Progreso from here, and many new and beautiful homes have been built in the neighborhood recently. It ...



CY01657

Santa Ana Great Location! Build in one of the must desirables neighborhood in Merida Centro; this home is ready to move in. When you walk into the living room, you have a view of the cute little garden with a deep in pool; it is great for the hot weather of Yucatan. At the back terrace you could enjoy a nice brize evening with a book or a morning c...



CY01060

This property is conveniently located between Mejorada and Santa Lucia in Centro, a short walk to the Plaza Grande, Cathedral, markets, shops, banks, galleries, and theatres. It consists of a restored colonial house and a smaller back house, with a large backyard, garden, and pool designed for outdoor living. The two buildings have between them 4 b...



CY01643

The Beautiful home, carefully designed. This three-bedroom home location just cant be better, steps from Paseo de Montejo and Santa Ana, and is ready for moving in, from the moment you walk in you will feel this spacious house. The renovation retained the home beautiful classic colonial details while updating it for 21st century life. All the comfo...



CY01541

This magnificent property located a half block from Santa Ana Park, dating from the beginning of the last century, has all the technology for today's modern life such as new plumbing and electricity connections for air conditioning, pool and is ready to grow a second floor. It is located in an area of 8 meters wide by 18 deep and all are very well ...



CY00944

This pretty house was completely renovated: it has new plumbing and electricity, all furniture is included. It is located in the best area of Merida, which is a few blocks from Santa Ana Park within walking distance of many interesting places and activities in Mérida, plus, it is a non-bus street with friendly neighbors. It is a beautiful an...



CY01673

Large and perfectly situated lot in Cholul. Excellent construction lot in the best part of Cholul Yucatan, minutes away from the best schools, newest shopping centers, hospitals and services in Merida. This lot is located in the fastest growing part of Merida Norte with exclusive homes all around. Because of its size 30m x 75m and location this l...



CY01064

This is located about 85 km. North-east from Merida and 15km from the beach Dzilam Bravo, at the entrance of the very small village of Temax. Total property consist of 426 hectares of land and the casa principal has 5 rooms, several additional buildings: machine shop, caretaker building, office building , 2 other buildings and a church located near...



CY01062

Brand new, design your style! It is located on the magnificent Emerald Riviera of the Yucatan peninsula, this beautiful brand new custom-built villa, which awaits only your personal touches to make it the perfect home for full time or seasonal enjoyment. Designed by one of Merida´s most talented architects and built to exacting standards by C...



CY01419

Located 120 Km. from Merida and just few min drive from historic town of Tizimin. These are 110 Hectares of land with an absolutely stunning open cenote. There are some farm installations mainly corals and water tanks on this property as well as several Mayan homes with the attached roofs. There are electricity and water by the corral area. Just im...



CY01666

Excellent House in downtown Merida and it is ready to move in, is located between Santa and Santiago parks. Recently this home went through extensive restoration. At this point the house has one bedroom but it is possible and easy to extend it to a 2 or event 3 bedrooms. It has a modern bathroom and Italian kitchen. This house comes equipped with p...



What kind of property are you looking for?
Colonial home with old-world charm or easy-care, modern city residence? The perfect beach property, large or small? A place in the country with lots of land around you? Whatever you're looking for, Casa Yucatan Real Estate can help you find it--and make it yours:
Beachfront real estate, Yucatan Gulf Coast
* Beach homes, condos, and villas for sale or rent
* Beach lots for sale
Homes for sale or rent in and around Merida, Mexico
* Colonial homes and hotels for sale in Merida, Merida Centro, or the Yucatan countryside-renovated or in original condition
* Modern homes for sale or rent in the residential neighborhoods of Merida and other towns in Yucatan
* New, modern residences for sale in gated communities--many in a country club setting
* Haciendas, quintas, ranchos and lots for sale throughout the Yucatan Peninsula
Browse through our real estate listings to see what's available right now. Check back often to see our newest property listings.
How we can help
We can show you Merida and Yucatan properties for sale or rent listed on our Casa Yucatan Real Estate website, as well properties you may have seen on other real estate websites.
We have the expertise to tell you what it will take to realize a property's full potential before you buy. Once you've chosen your property, we can see you through the legal processes involved in buying or selling Mexico real estate. And, we can help you realize your vision if you want to renovate or remodel your new home. If you already own a home in Yucatan, and you're ready to trade up or downsize, you can count on our agents to represent you in the sale of your property. We can do all of this for you because we have a great team of licensed and bilingual realtors, architects, designers, contractors, and attorneys ready to help you every step of the way.
For buying, selling, or renting real estate in Merida and Yucatan, Mexico, Casa Yucatan Real Estate is your property expert. Contact us to find out what we can do for you.
For buying, selling, or renting real estate in Merida and Yucatan, we are your property experts.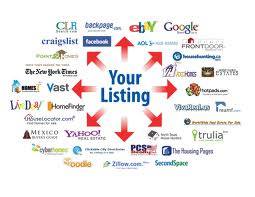 We are a member Company of the
largest Real Estate Listing Syndication Network.
Your property listing with Casa Yucatan Real Estate will also appear on those sites
.
Mexico United States Canada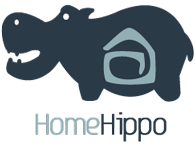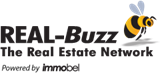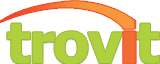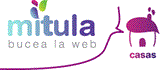 Merida Mexico Real Estate, Medrida Property, Yucatan Real Estate, Merida Real Estate, Real Estate Yucatan, Merida Homes for sale, Real Estate in Merida Mexico, Real Estate Merida Mexico, Merida Colonial Homes for sale, Merida Real Estate Agents , Real Estate Listings Merida, Haciendas in Yucatan, Merida Properties for sale, Yucatan Beachfront Houses for sale, Mexico Beach Homes, Yucatan Peninsula Real Estate, YucatanBeachfront for sale, Yucatan Haciendas for sale, Real Estate in Mexico, Merida Mexico.