Looking for Merida Mexico real estate or Yucatan real estate? The Casa Yucatan Real Estate company is your local property expert. We know the Mexico real estate market in Merida and throughout the Yucatan Peninsula. Our team of bilingual realtors, architects, contractors, and attorneys is ready to help you...
* Buy a home or lot in Merida, Merida Centro, the beaches of Yucatan, or anywhere on the Yucatan Peninsula
* Sell property in Merida or Yucatan
* Build or renovate a home in Merida, other cities and towns in Yucatan, or the beaches of the Yucatan Gulf Coast

Warning: mysql_fetch_array(): supplied argument is not a valid MySQL result resource in /home/casayuc2/public_html/Funciones/Administrador_Informacion.php on line 188

What kind of property are you looking for?
Colonial home with old-world charm or easy-care, modern city residence? The perfect beach property, large or small? A place in the country with lots of land around you? Whatever you're looking for, Casa Yucatan Real Estate can help you find it--and make it yours:
Beachfront real estate, Yucatan Gulf Coast
* Beach homes, condos, and villas for sale or rent
* Beach lots for sale
Homes for sale or rent in and around Merida, Mexico
* Colonial homes and hotels for sale in Merida, Merida Centro, or the Yucatan countryside-renovated or in original condition
* Modern homes for sale or rent in the residential neighborhoods of Merida and other towns in Yucatan
* New, modern residences for sale in gated communities--many in a country club setting
* Haciendas, quintas, ranchos and lots for sale throughout the Yucatan Peninsula
Browse through our real estate listings to see what's available right now. Check back often to see our newest property listings.
How we can help
We can show you Merida and Yucatan properties for sale or rent listed on our Casa Yucatan Real Estate website, as well properties you may have seen on other real estate websites.
We have the expertise to tell you what it will take to realize a property's full potential before you buy. Once you've chosen your property, we can see you through the legal processes involved in buying or selling Mexico real estate. And, we can help you realize your vision if you want to renovate or remodel your new home. If you already own a home in Yucatan, and you're ready to trade up or downsize, you can count on our agents to represent you in the sale of your property. We can do all of this for you because we have a great team of licensed and bilingual realtors, architects, designers, contractors, and attorneys ready to help you every step of the way.
For buying, selling, or renting real estate in Merida and Yucatan, Mexico, Casa Yucatan Real Estate is your property expert. Contact us to find out what we can do for you.
For buying, selling, or renting real estate in Merida and Yucatan, we are your property experts.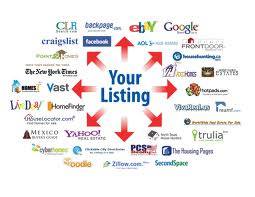 We are a member Company of the
largest Real Estate Listing Syndication Network.
Your property listing with Casa Yucatan Real Estate will also appear on those sites
.
Mexico United States Canada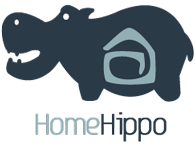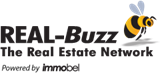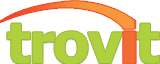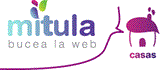 Merida Mexico Real Estate, Medrida Property, Yucatan Real Estate, Merida Real Estate, Real Estate Yucatan, Merida Homes for sale, Real Estate in Merida Mexico, Real Estate Merida Mexico, Merida Colonial Homes for sale, Merida Real Estate Agents , Real Estate Listings Merida, Haciendas in Yucatan, Merida Properties for sale, Yucatan Beachfront Houses for sale, Mexico Beach Homes, Yucatan Peninsula Real Estate, YucatanBeachfront for sale, Yucatan Haciendas for sale, Real Estate in Mexico, Merida Mexico.